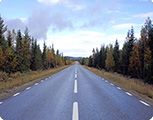 Be In Charge of Your Move
Everyone should have the freedom to take charge of their move. From every aspect, starting with planning to unpacking and everything in between, you should have a say in the services you receive. At Guam Shipping we work closely with you in order to figure out a moving plan that works for you and your budget. Our long distance movers are here for you so that you can experience a successful and stress free move. Guam Shipping gives you options and the services necessary to perfectly map out every detail of your relocation. Take charge of your long distance move with Guam Shipping.
Superior Long Distance Moving
Guam Shipping provides our customers with the comfort of working alongside highly experienced individuals. Our representatives and movers are trained to the highest degree; from planning to packing and carefully handling your goods; we make sure our movers are more than capable of professionally handling your long distance move. Guam Shipping offers superior moving services and staff. You will be well taken care of when you relocate with Guam Shipping. There is nothing better than moving long distance with a company you can trust. Try our services for yourself, you will not be disappointed.
Affordable Shipping
Not only does Guam Shipping provide superior relocation services, but we can also move your belongings at a very affordable rate. Many shipping companies charge you an arm and a leg for second rate services, with promises of guarantee. Guam Shipping is one of the few companies who actually have the necessary resources to properly perform your long distance move, and at a price you will love. We may not be the cheapest, but we offer affordable rates and will work closely with you in order to find a long distance plan that works perfectly for your move.